Hello Manu's,
We wish you all a happy new year and hope you had an amazing holiday. A massive HI-FIVE to all of you who joined us at the CES Las Vegas presentation last week. It was a pleasure to meet you all. We have received unprecedented support from worldwide media like the BBC and interest from large North American and Asian retailers who were blown away by the world's first truly wireless earbuds with live translation. It was overwhelming! Now back to the development and as you will see we are 100% committed in making sure that Mymanu CLIK will exceed your exceptions.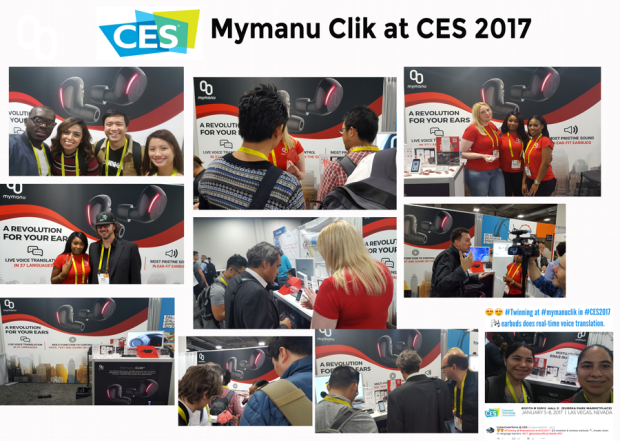 FINAL DESIGN:
Thank you to everyone who contributed to the design alteration. Most of you requested for multiple ear tips and we are pleased to include them in the new design.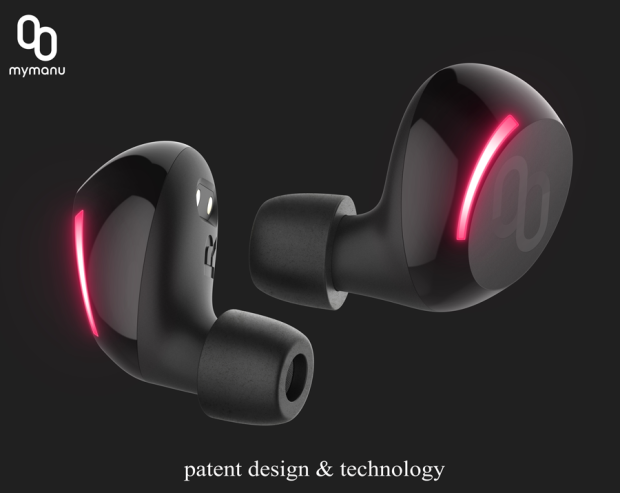 Your Mymanu Clik will come with multiple tips in different sizes and materials to fit every ear type.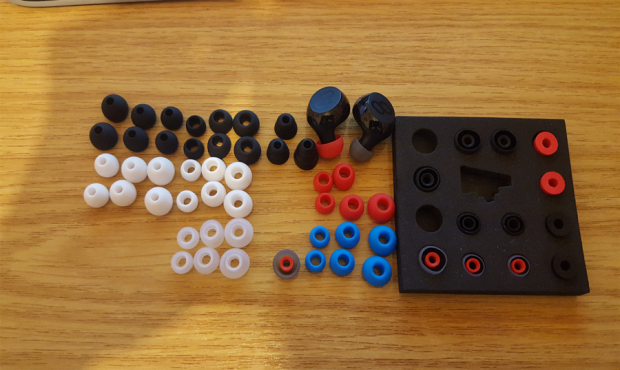 PRODUCTION READY DESIGN:
It's just beautiful and sexy. We can't wait for you to try it!
Manufacturing:
Over the past couple of months, we have been meeting top manufacturers all around the world that could mass-produce Mymanu Clik successfully. We are very excited to let you know that we now have the best Manufacturing partners on board, and are now gearing up for our first BETA production run.
SURVEY:
The colour survey has now been sent to only KS backers. Indiegogo backers survey will be available soon.
Clik MUSIC APP:
The team have been working very hard on implementing amazing features on the our Music App to give you the ultimate music listening experience. The first beta testing will start at at the end of January with a planned launch in March 2017. An invitation will be sent out to select 10 backers to join the beta testing program. Mymanu Click Music App has been presented to music and tech experts and it has been described as potentially "the best music player App in the world" – "an App that will change your music experience forever."
TRANSLATION APP:
We are now running BETA testing on the translation App. It will be FREE to everyone so that Clik users can easily communicate with anyone they meet anywhere. Finally, we would like to thank you for supporting us throughout this bumpy journey.
You have helped make Mymanu what it is today. At Mymanu, we never take this for granted. You have helped make Mymanu what it is today. At Mymanu, we never take this for granted. See you in January 2017 for more development & production update.
Many thanks,
Mymanu®
Save
Save